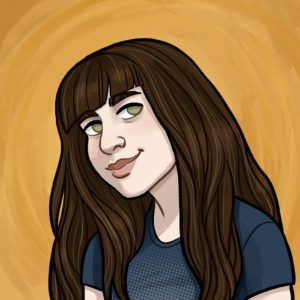 Vanessa Stefaniuk is a disabled comic artist, illustrator, and merch designer. She graduated with High Honours from Sheridan College's Animation program, moving on to work in mobile gaming before finding the perfect mix of storytelling and charm that comics have to offer.
She is the editor of such anthologies as "WHERE IS HOME?" volumes 1 and 2, and the creator, author, and artist of the award winning webcomic RADIO SILENCE, a queer coming-of-age drama about a British rock band's rise to fame.
She is represented for comic work by Tori Sharp of The Jennifer De Chiara Literary Agency.